---
Microblading with Melanie!
To schedule a consultation click here.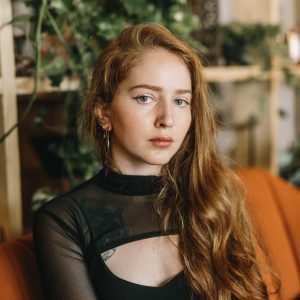 Melanie Lavrisa is Riverside's premiere Cosmetic Artist in Thunderbolt!
She specializes in custom, realistic and natural looking eyebrow enhancement with microblading and microshading. Melanie will assist you with achieving darker, thicker, and fuller eyebrows without the hassle of everyday make-up. Additionally, she is now offering semi-permanent freckling! We are happy to provide these techniques to Savannah and Thunderbolt, as well as the surrounding areas of Chatham County.
Free Consultation: (Ready for New Brows? Click here!)

Microshading Treatment: $450
Initial Microblading Treatment: $450
Second Treatment: $100 (6-10 weeks after Treatment)

Brow Touch Up: Prices vary from previous appointment 

10 weeks to 6 months: $150
6 to 12 months: $200
Annual Color boost: $250

Freckling: Prices vary: $150
Beauty Marks: 2 for $100
Microblading is a realistic, cutting edge method of semi-permanent makeup designed to enhance your eyebrows. The artist uses a handheld tool of ultra-fine needles to apply small, hair-like strokes with color pigment, creating the illusion of full and perfectly shaped eyebrows. Both microblading and shading create the appearance of natural looking brows, adding definition and fullness to enhance your shape.
Additionally, it is a preferred alternative for anyone experiencing hair loss, over-plucked or thin brows, or those wanting fuller, and natural brow results. Microblading is a quick way to get spectacular results that last!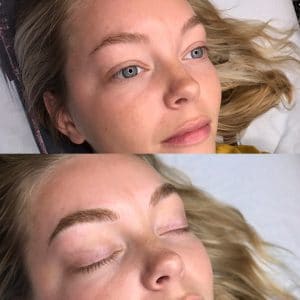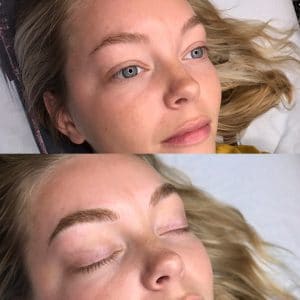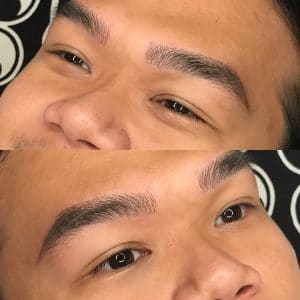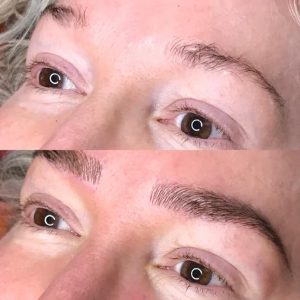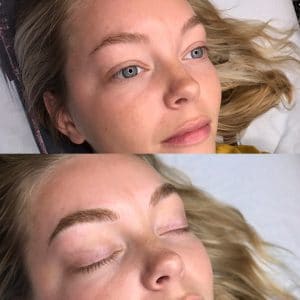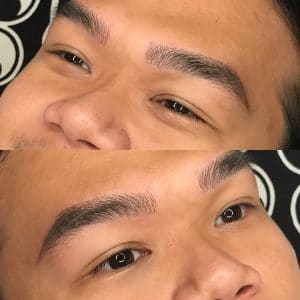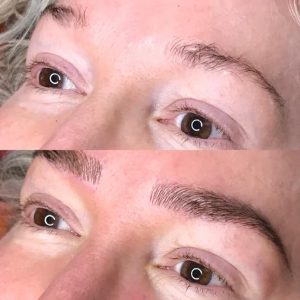 Microblading requires two separate sessions, typically 6-8 weeks apart.
The first session, consists of a consultation the day of, where your daily brow maintenance and natural brow is assessed.  Your artist will determine your brow shape by mapping your face to create the perfect shape that suits your bone structure and preference.  Once you approve the brow shape, the procedure takes about an hour and a half.  The entire session can take a total of 3 to 4 hours.
A topical anesthetic is applied to your brows, allowing the skin to numb before beginning the process. A color will be created based on your natural hair color, natural brow color and skin type.
Once the brows are drawn, the artist creates a series of micro-thin hair strokes in your skin that replicate your natural hair pattern, then goes over each stroke a second time to set the color. Lastly, a thick layer of pigment is applied onto your fresh brows, and once it is wiped away your new brows will be revealed!
After your treatment, be sure to follow strict aftercare procedures from your artist. No sun, no sweating, no exercise, no washing brows or brow area, no sauna, no makeup for at least 10 days. At your 6-8 week touch up, your artist will correct any areas that did not retain color and perfect the brows to set you up until your next annual touch up!
Most clients report little to no pain, and would compare it to tweezing.  Since pain is relative, this can vary by your sensitivity and tolerances.  Topical anesthetic is applied prior and during the procedure to provide you with the most comfortable experience possible. 
In the days following treatment it is normal for your brows to feel "sore" and "raw." As your brows continue to heal over the first few days, they will become less sensitive.